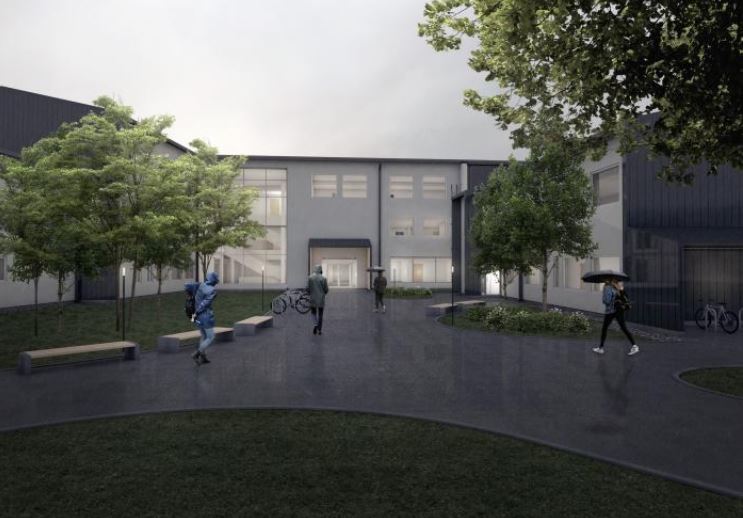 Kruunu-kampus Hyria
ARE, in collaboration with Jatke Toimitilat Oy, successfully constructed Hyria's state-of-the-art educational facility, boasting advanced technology and comfort, making it one of Finland's finest.
ARE was involved as the building services partner in the construction of the new building, which was completed for the campus in late 2022. They were responsible for the heating, water, ventilation, electrical, and telecommunications work for the building, which had a total gross floor area of 7,500 square meters.
Kruunu campus has been designed with a focus on creating a modern learning environment, taking into consideration factors such as acoustics and state-of-the-art learning technology solutions. ARE implemented a network infrastructure to support safety announcements, audio playback, and audiovisual systems. Furthermore, the implementation included a dedicated public safety radio network (VIRVE) and a fire safety system.
During the busiest period of the Hyria project, ARE employed over 30 professionals. The construction phase lasted a total of 17 months.
"The project was characterized by the high-quality audiovisual, lighting, and imaging systems implemented in the educational spaces. Additionally, challenges arose due to disruptions in electronics supply chains caused by the COVID-19 pandemic and personnel changes within the project. These circumstances led to demanding adjustments to the project schedule, which were successfully accommodated within the agreed-upon timeframe. Throughout the project, proactive and excellent collaboration was maintained to anticipate and address the user's needs for quality, additional, and modified work requirements, including considerations for the supply chain of change orders and additional work requests.", says ARE project manager Mika Pelkonen.
"The completion of the Kauppalankatu campus was highly anticipated. The transition to using the facilities went smoothly, and the spaces have served the staff and students excellently," says Pekka Vaittinen, CEO of Hyria.
FACTS ABOUT THE PROJECT:
Name: Hyrian Kruunu-kampus
Location: Hyvinkää, Kauppalankatu 18
Building contractor: Jatke Toimitilat Oy
Size: 7 500 m²
Role: ARE was responsible for the heating, plumbing, ventilation, electrical, and telecommunications works of the project.
When: 2021–2022
7 500

square meters of functional spaces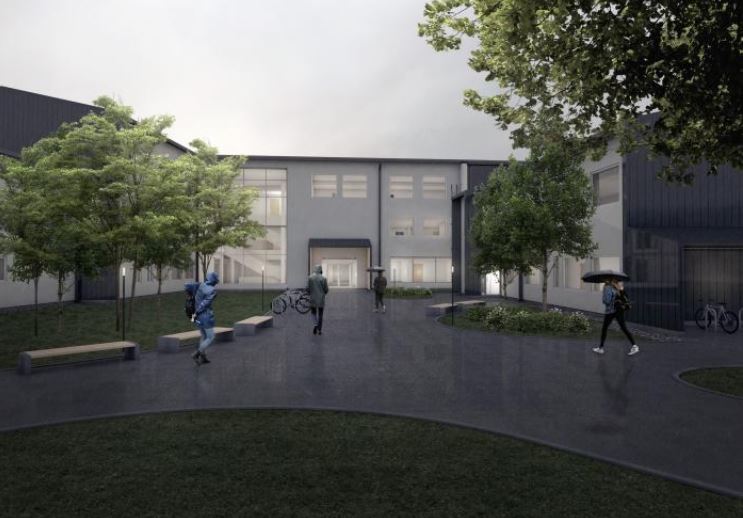 "The transition to using the spaces went smoothly, and the facilities have served the staff and students excellently."

Pekka Vaittinen, Hyria CEO